Well after reading Astons post on the BHR ignition kit I thought I would do one on there mid pipe which ive been running for about 2-3 months now.
Well if you look in the pic below this is it pretty sleek peice of kit and my first impression was ooo pretty
shame its out of sight, If you look closely you may notice there is 2 bulges one is BHR custom made resonator and the other is a Dave sport high flow cat which BHR offer as an add on which they will weld in before dispatch you dont have to have this and just buy the pipe as a decat which I believe Elektix has opted for so hopefully when he has his fitted he will post an additional review here on the pipe without the cat.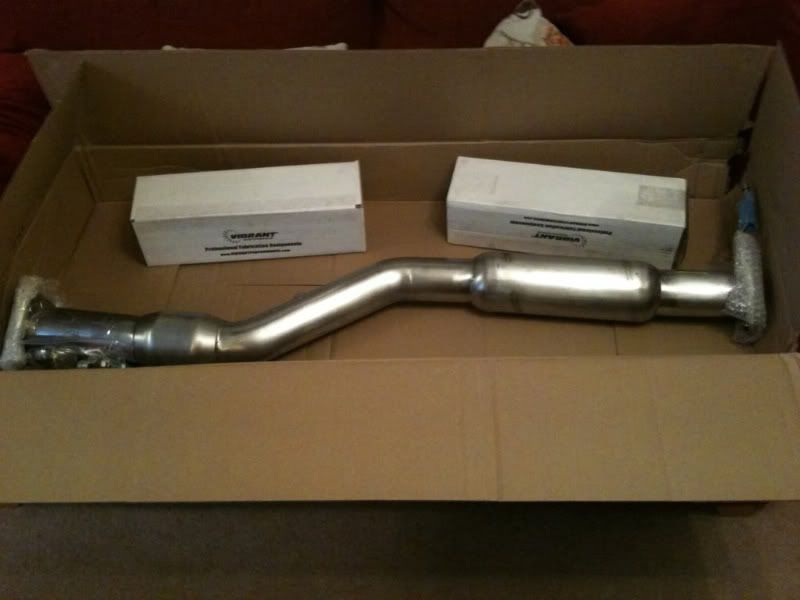 I decided on this over the other offering from various company's du to there custom made resonator which was specially designed by the BHR guys to control the noise into a nice tone .
Well I did all the fitting my self (tight arse) and I managed to pick a nice wet and cold day to do it but it was simple enough to do after I managed to get the old nuts and bolts loose (rusted solid)
If you look in the pic below ive put the OEM side by side with the new pipe and there is a fair size difference not to mention a weight different im sure the OEM one is made from cast iron so that was another perk of the BHR pipe (weight reduction)
aslo I noticed as a design improvement over oem is the O2 sensor position as on the OEM it faces down with a crappy little guard which ive clipped a few times du to me being lowered but the BHR pipe has the sensor more to the side tucking it out of reach of speed bumps and other objects protruding from the road..
After fitting it I took the car for a spin and the sound wasn't great it was a little lumpy and there was a few rattles
but I decided to give it a week or so and a few drives to bed in as my Borla took a while to settle and sure enough it did so no more rattles and the tone is spot on it has made it all louder but its not a thugish roar but more a smooth sporty growl from idle right up through the revs and gears , I can also say after giving it a good hammering to a mate who is an hour away there is definitely a little more poke how much I dont know but its there
.
So all in all im very pleased with it and I can recommend BHR to all there service is spot on even though there outside the UK and there products are of a high quality and designed by Rotary/racing enthusiasts
.