We all know that our oil coolers are vulnerable to stone chips and debris. There are aftermarket solutions out there such as the Lockwood Grills, but these come at a price, for what is essentially a cheap piece of mesh. The "Tight Arse" in me got thinking, and I found a simple cost effective, DIY solution to protect your grills for little cash and an hours work.
1] Start out with some Mesh, There are lots of options on size and shape and colours of meshes. I chose a [urlw=http://www.ebay.co.uk/itm/140653665091]"KAMEI" style oblong shaped asymmetric mesh in 12mm x 5mm at 2mm thick; powder coated in black.[/urlw]
Don't be put off by them being based in Poland, the quality is great and delivered via UPS in 3 days.
Pay attention to what size openings in the mesh you choose, too small and you will restrict air flow, too large and you will allow debris through to damage the rad.
Each grill will require a
360mm x 180mm
rectangle of mesh so ensure you buy a sheet large enough. A 1000mm x 400 sheet will be enough to make these oil cooler grills and the
Bumper Grill
2] Remove the Bumper, for a detailed guide try: [urlw=http://www.rx8ownersclub.co.uk/forum/vi ... =30&t=6713]Here for S1[/urlw] or [urlw=http://www.rx8ownersclub.co.uk/forum/vi ... 30&t=27907]Here for R3[/urlw]
3] Expose the oil grill and remove the rubber cover. You can see the damage caused by 7 years of life already. At this stage with a soft brush clear out the fins of debris leaves and dirt, and inspect the condition of the radiator.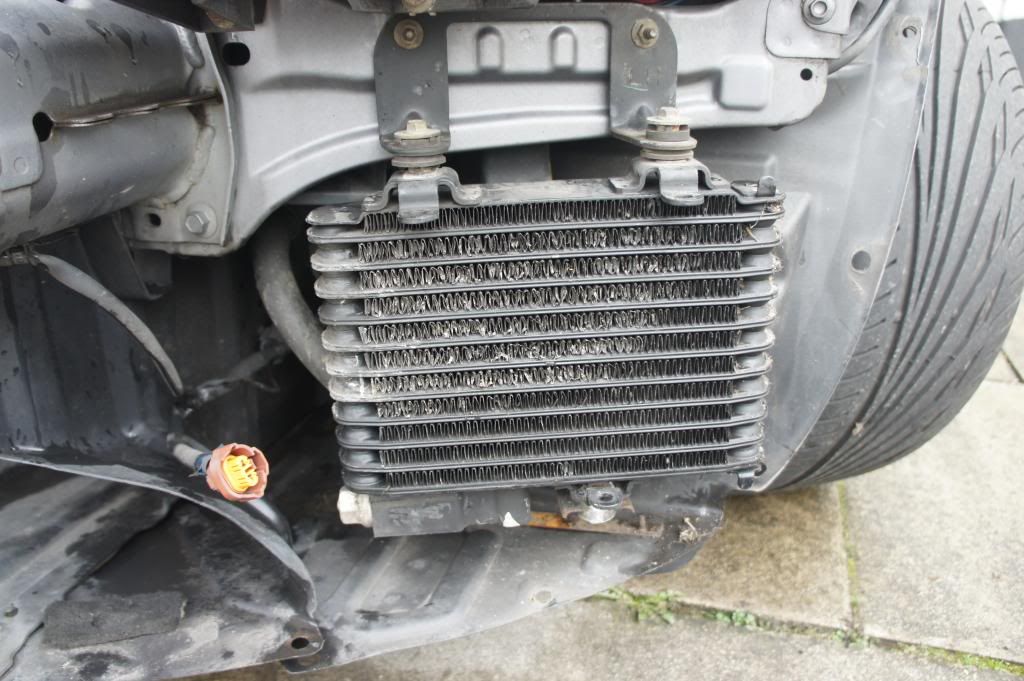 4] Start cutting your mesh, take into consideration the angles if you are using asymmetric mesh like the Kamei style.
You will need to cut two rectangles of 360mm wide by 180mm high, but do them one grill at a time.

5] Take your rectangle and place it against the radiator, it will be held in place by the top and bottom supports. The mesh may require a little flexing to fit flat.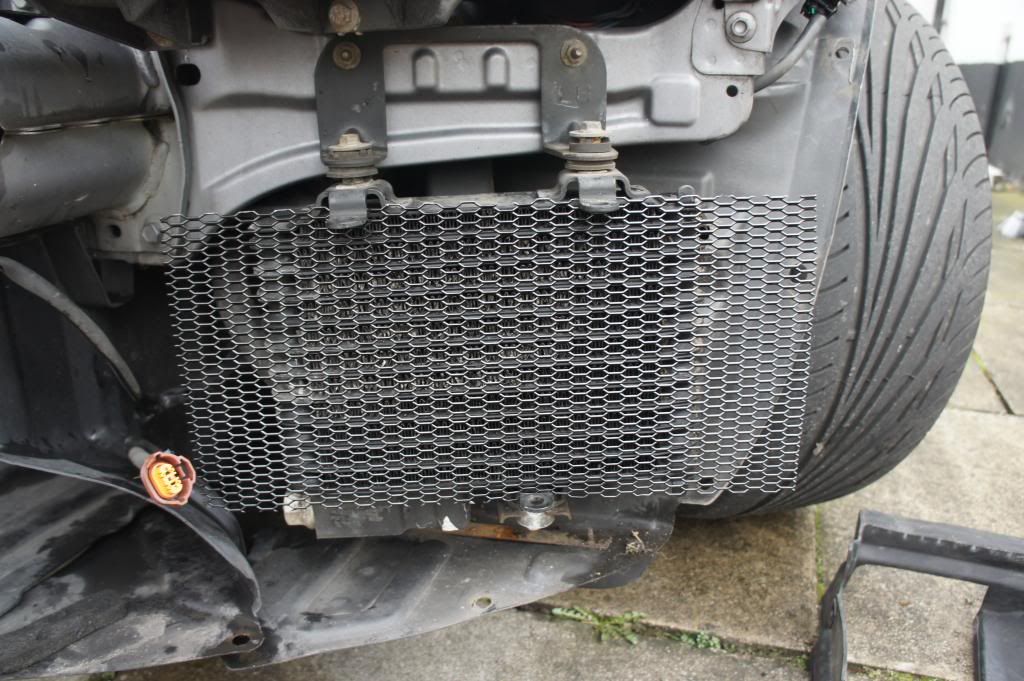 6] With one hand hold the mesh flat against the radiator. With the other gently bend the mesh around the curved edge. I would recommend wearing some sort of glove for this , either a gardening glove or a work glove, the small sharp edges of the mesh are less than pleasant.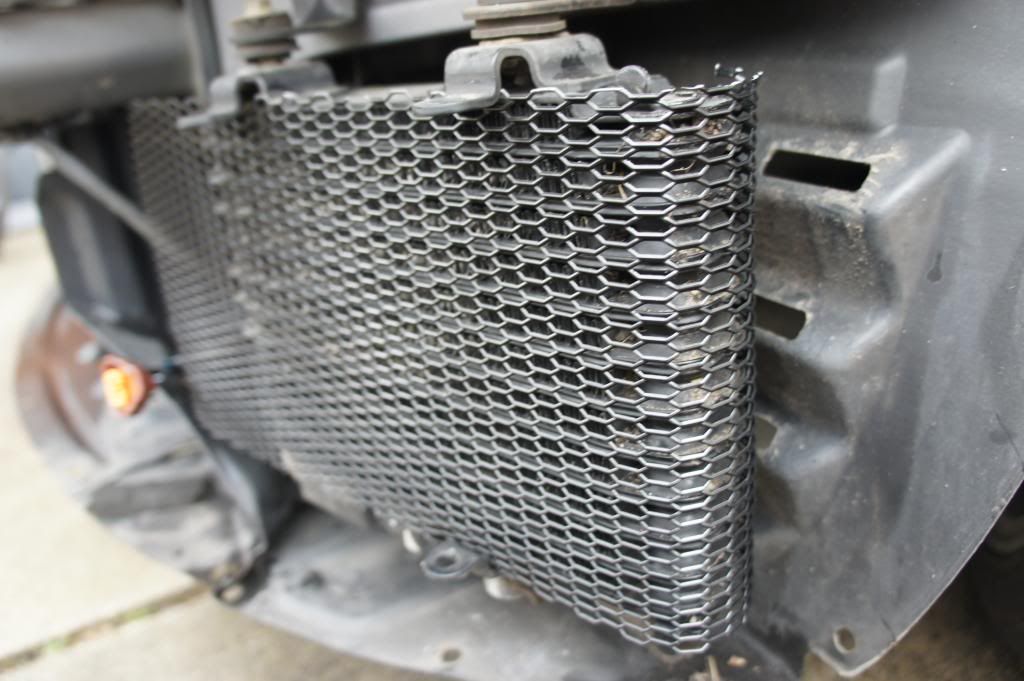 7] Repeat for the other side ensuring the mesh is tight and secure.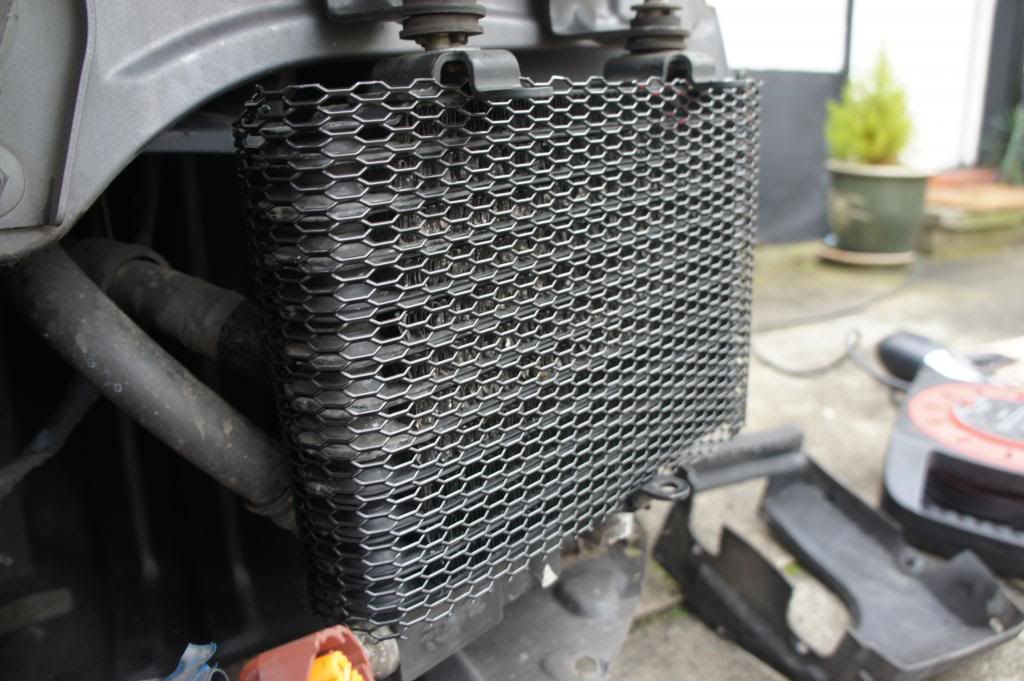 You should now have a radiator grill wrapped in mesh that is secure vertically by the posts and horizontaly by the curves.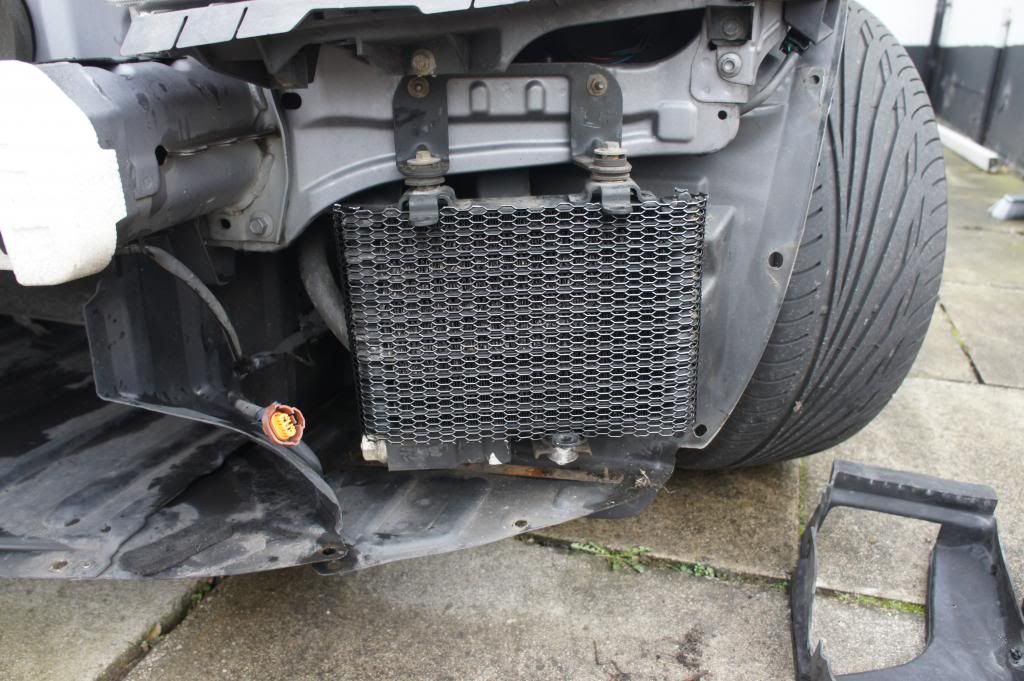 8] Refit the rubber, ensuring there is no fouling.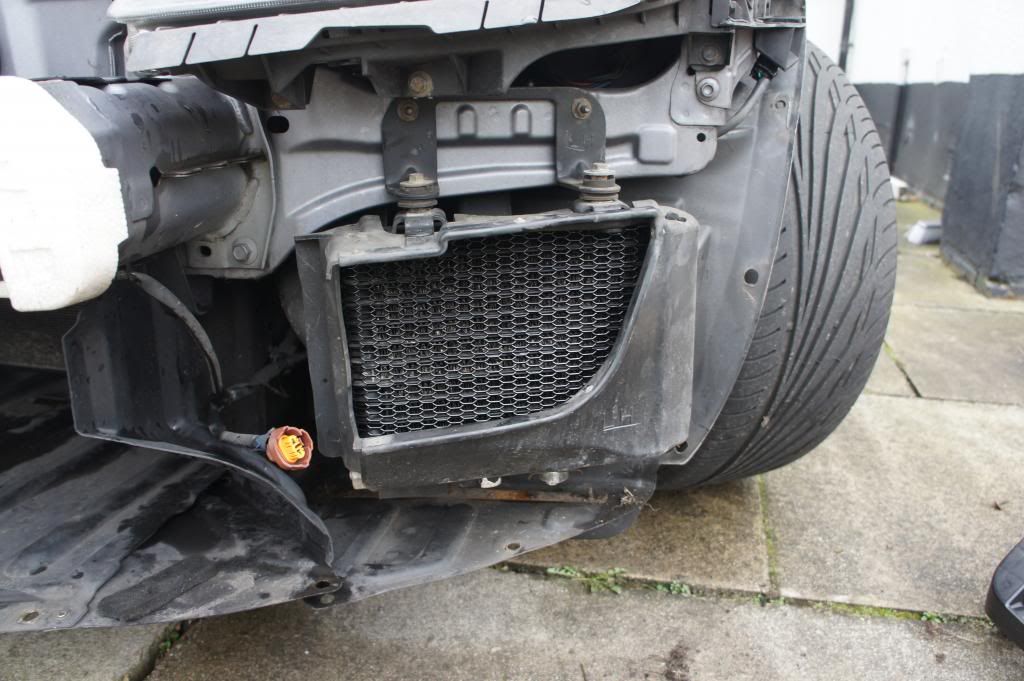 Repeat the same process for the other side, and refit your bumper when ready.
Because the grill is over the radiator and not attached to the bumper it looks very OEM and will still allow you to use [urlw=
http://www.rx8ownersclub.co.uk/forum/vi ... 88&start=1
]Warpcoil's Mouse Mat trick[/urlw].
There may be a degree of airflow reduction with this method, but there is with any grill, sensible choices of grills should minimise any negative effect.
The beauty of this method is that it is cheap, quick, and relatively easy. Mesh can be had from as little as £7 compared to the £70+ currently charged by Lockwood.
Whilst the Bumper is off why not protect your air conditioning and coolant radiators with my
Bumper Grill DIY