I think it's about time I started a thread here. Initially I didn't think there would be any point, as I probably wouldn't be doing that much to the car and whatever I did would pale in comparison to some of the inspirational project threads on here. A year of RX8OC membership has consequences and I've done more than I was expecting and for my own benefit it seems worth recording what I've done. Plus I already have a
thread for my new RX-7 on FDUK
, so it seems unfair on the 8 not to have one here. Given that I'm struggling to fit everything in my signature, now seems like a good time.
So here it is my 2005 Winning Blue 231 (with some curious Spanish dogs):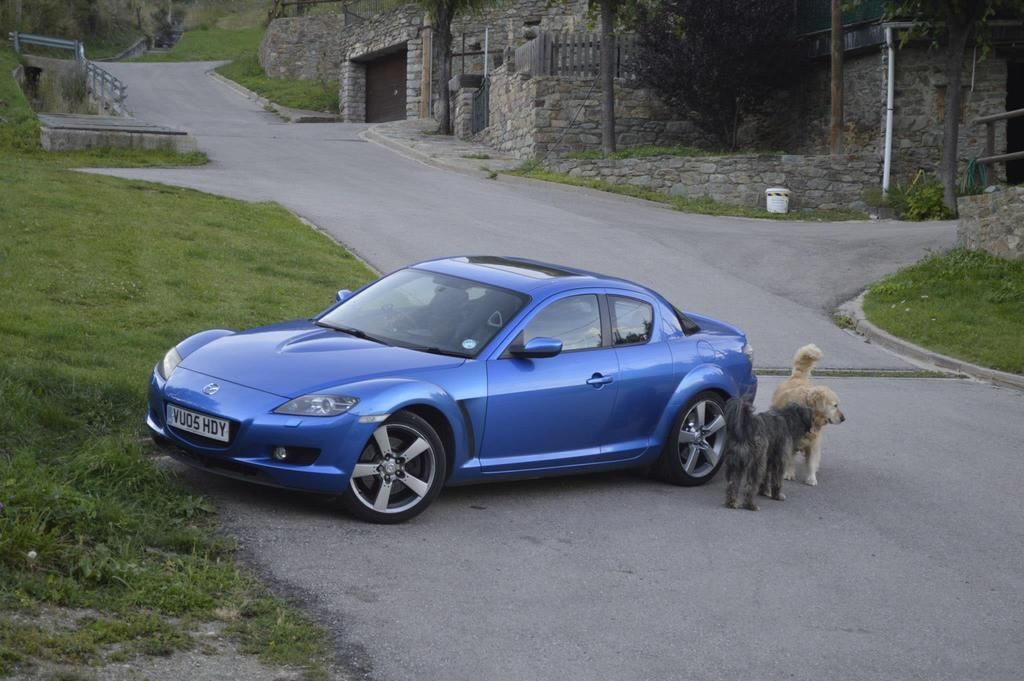 Here's what I've done:
• Uprated starter motor
• X-car link Bluetooth & Aux Mod
• Lowered driver's seat
• Project RX-8 refurbished engine mounts
• Axial Flow short shifter (from the Apr 14 Group buy)
• K&N panel filter
• Racing Beat dual resonated decat (with a Rotechniks cat retained for MOTs)
• Fujitsubo Legalis-R exhaust (previously installed a Cobra at the same time as the decat)
• Brake depot 40G disks with yellowstuff pads
• Vredestein Ultrac Sessanta's 235/40/18
• Had some scratches removed by Revive mobile paint repair.
• Swapped the nearside wing for one in better condition.
• Stainless rotary crest and strakes
• Rotary Revs D585 ignitions coils (from the Dec 14 group buy)
• Dwell timing mapping by Phil Bate
• Replaced damaged or scuffed interior parts: heater vents, centre console, ski hatch.
Next up, I'll do a series of posts to catch up to present day. Stay tuned.