Hi Guys,
Here goes, my original intention was to only fix the broken things on my Rex, followed by any essential maintenance, absolutely no mods. Then I joined this owners club, and that was that, next thing you know I'm sporting Eibach lowered springs, and buying RR coils
. So the new plan is for light mods (yeah light mods I'm sure I can stick to that). This thread will mainly help me to remember what I did when, and look back to the early days, and allow anyone who's interested to have a gander.
So here she is the day I brought her home, all new (to me) and shiny.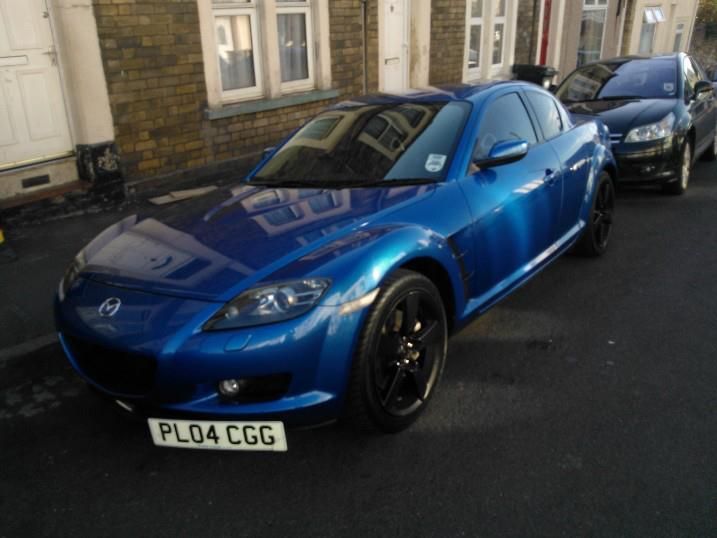 Now we didn't get off to the best of starts, with the engine needing to be rebuilt within months of ownership, I knew it was on the cards, just hoped it would be a bit later. Anyway here she is now, with added Front Air Dam, and the Eibach lowering springs. Since taking this photo I've also added the Rotary crest to the Air Damn, I'll have to take another picture when it stops raining.
As for what's next, wheel spacers will be on the cards, and I've just contacted that chap in Arizona to give me a price on the Aero kit, Front Mud Guards, Rear Aero Flares and the side sills. Does this class as light mods? seems a lot seeing as I wasn't going to do anything, damn you RX8OC and your persuasive members, with all their tempting examples