Ok seeing as I was one of the people pushing to have this section on the forum it seems only right that I should put a thread up with my rex.
So here it is from when I picked it up to how it is now(27/4/11).
It's a/was Titanium Grey 231 with full Black and Tan leather interior.
Bought back in March 06 as a pre-registered with just 14 miles on the clock.
A couple of days after picking her up.
JAE 06(first club meet) and with an owners club sticker being the first mod.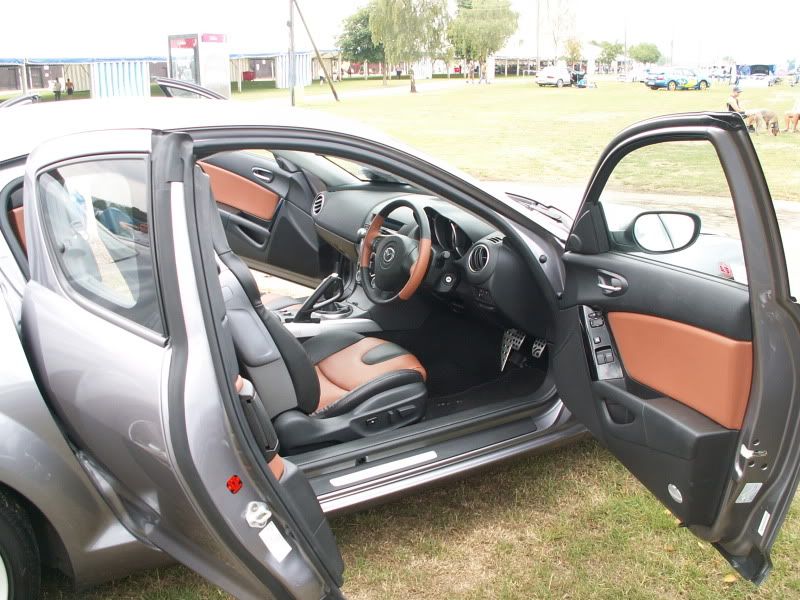 It stayed pretty standard for a little while with just strakes(Howard ones that don't corrode like the Mazda ones) added to the front wing, bonnet stays(ebay), blue led interior and puddle lights(from [urlw=
http://www.ultraleds.co.uk/
]ultraleds[/urlw])and a K&N air filter(from ebay).
Having fun at a Club Prodrive day in 06.